SARASOTA, FL. – (April 15, 2013) – Heart Specialists of Sarasota is welcoming a new Electrophysiologist to their cardiology practice.  On April 29, 2013 Robert E. Eckart, D.O., F.A.C.C.,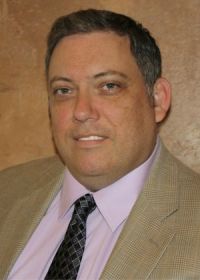 F.H.R.S. will be accepting new patients at 1950 Arlington Street, Suite 400 in Sarasota and performing procedures at Sarasota Memorial Hospital and Doctors Hospital of Sarasota.
Dr. Eckart will join fellow cardiologists, Michael Mollod, M.D., Hardy J. Schwartz, M.D., Chippy C. Nalluri, M.D., David M. Yamada, M.D., electrophysiologist Walter R. Hepp, M.D., and interventional cardiologists David S. Schreibman, M.D., and Steven J. Class, M.D.  Heart Specialists of Sarasota is a premiere cardiology group covering all aspects of cardiology care with cutting edge technology.
Dr. Robert Eckart graduated from medical school in Philadelphia, followed by internal medicine and cardiovascular disease training in the United States Army.  From 2004-2006, he trained at the Brigham and Women's Hospital, Harvard Medical School, in Boston, before serving as the Chief, Arrhythmia Services at Brooke Army Medical Center, San Antonio.  Having served in Afghanistan and Iraq, and a recipient of the Bronze Star, he is leaving the Army as a Lieutenant Colonel after 15 years.  He has been board certified by the ABIM in Internal Medicine, Cardiovascular Disease and Clinical Cardiac Electrophysiology and serves as a Fellow of the American College of Cardiology and the Heart Rhythm Society.  Dr. Eckart's clinical interests include complex ablation and device management including extraction and venoplasty.
Dr. Eckart has published over 50 articles in the peer-reviewed literature and has co-authored 5 textbook chapters.  His research interests are in resource utilization in the evaluation of syncope and atrial fibrillation, and epidemiology of cardiovascular and arrhythmic disease.
New patients may call (941) 917-4250 to schedule a visit with Dr. Eckart.